To cope with market requirements and the development of the industry, YICT utilises leading-edge security equipment to ensure a safe gateway for shipping lines and shippers.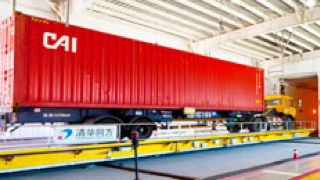 Container X-ray Screening
The X-ray container inspection is conducted at the central inspection area of the port. It takes about 15 minutes to complete the scanning process for each container.
E-seal is an electronic lock installed on a truck. It automatically records every opening and closing movement of the container doors while in transit from the warehouse to the port. With the help of e-seal, it is now possible to monitor container transportation in real time. It helps Customs closely supervise and watch containers in order to guard against smuggling, stowaways, and acts of terrorism.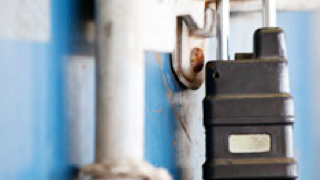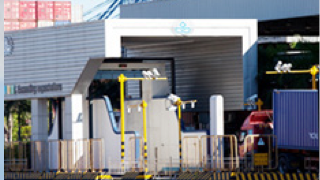 Fast-scan Container Inspection System
On 10 December 2008, the Fast-Scan Container Inspection System was put on a trial run at Yantian. The scanning system takes only 10 seconds to scan a 40-foot container, improving customs release operations.
The system is deployed to help inspect and identify illegal cargo at the port entrance. It can examine moving trucks and hence collect information quickly. With multiple safety solutions, the system can avoid scanning the vehicle cab automatically, guaranteeing the driver's safety during system operation.
One of China's First Recognised Terminals with Port Facility Security
On 30 June 2004, China's Ministry of Transport (MOT) organised various port and ship security exercises at YICT to practise the application of the International Ship and Port Facility Security (ISPS) Code adopted by the International Maritime Organisation (IMO). Subsequent to the successful completion of the exercises, MOT granted YICT one of the country's first "Port Facility Security Certificates".