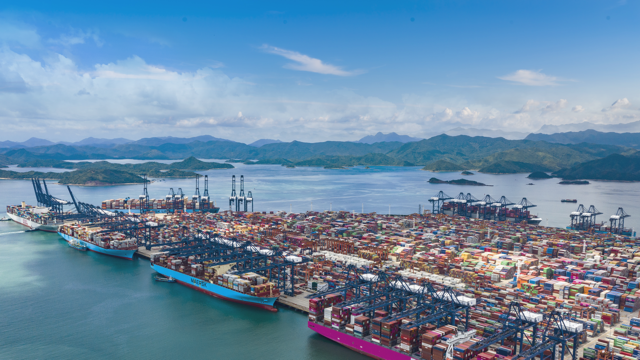 We Have the Facilities
Yantian has 20 deep-water berths with a total length of 9,078 metres.Together with a water depth alongside ranging from 14 to 17.6 metres, this enables us to accommodate six 200,000-DWT vessels simultaneously. There are 85 quay cranes installed across our berths, twenty-seven of these super post-panamax cranes are capable of being used for tandem lifting operations (lifting two 40-foot or four 20-foot containers simultaneously).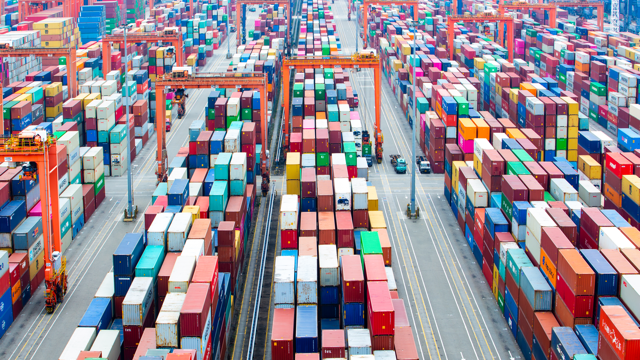 Our yard area is 417 hectares, providing a storage capacity of 400,000 slots. In addition, our gatehouses have a combined total of 77 gate lanes (44 in-gate lanes and 33 out-gate lanes), enabling us to handle very large numbers of trucks for container pick-up and grounding. On 27 September 2018, our gatehouse handled 30,282 containers, setting a new record for daily gate moves. Yet even with such a heavy traffic flow, the average truck turnaround time is less than 32 minutes throughout the year.In September 2020, Yantian's gatehouse handled 661,028 containers, setting a new record for monthly moves.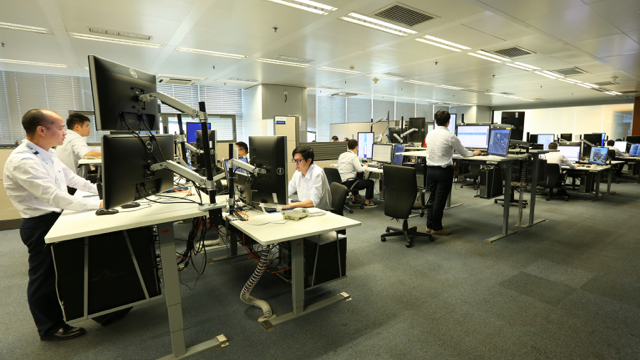 We Have the Technologies
Yantian launched the Next Generation Terminal Management System (nGen) in October 2003. Co-developed by Yantian and Hongkong International Terminals (HIT), nGen features powerful functions for container yard and vessel planning. We continuously upgrade the system with major releases every year.
Using nGen, the Control Centre (Yantian's operation hub) is able to control the entire range of terminal operations. For instance, when a large vessel approaches the port, the Control Tower makes the necessary advance preparations based on the vessel size and the perceived operation workload. These include the pre-allocation of berths, quay cranes and trucks. In addition, the current and pre-planned locations of yard cranes are also shown on the computer screens in the Control Tower, providing the basis for yard planning at the terminal. The system is designed to automatically allocate equipment according to the container size, making it possible to unload and stack containers at the correct locations within the yard.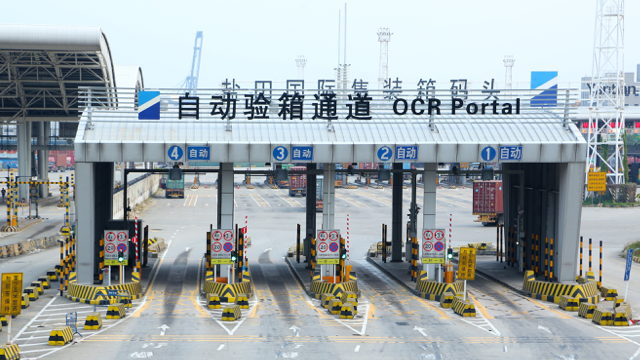 The system is not confined to the office area. Our front-line operation areas are connected through our extensive Radio Data System (RDS), which enables the systematic management of extremely complex front-line operations. The use of two-way radios, mobile computer units and communication devices deployed among our front-line operating teams creates a virtual network that covers every corner of the port, making real-time communication possible between the container yard, the quayside facilities and the Control Tower.
Moreover, nGen is an information technology system that does not need a break. As a world-class container terminal, Yantian provides customers with round-the-clock services, requiring essential support from highly stable, high-availability computer systems. At Yantian, "unplanned system downtime" is contained within 2.5 hours for the whole year, and to less than 25 minutes for any single downtime scenario. By June 2015, Yantian's terminal operating system had achieved 2,000 days of unimpeded service.
Yantian's gate automation project was initiated at the end of 2014, with operations beginning in January 2016. Built on an optical character recognition (OCR) portal and remote-controlled container inspection system, the innovative automatic in-gate and out-gate lanes enable the precise transmission of information and rapid direction to yard locations. Phase I of the project has been completed and efforts are ongoing in Phase II to build further OCR portals and broaden the coverage of automatic lanes.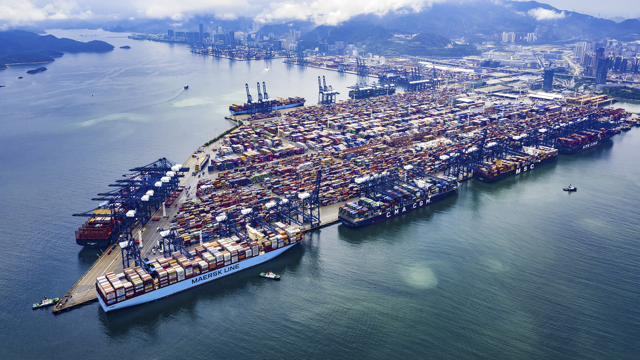 We Have the Experience
Simultaneous calls from mega-vessels is a common scene at the quay side of Yantian. During its peak operational season, two or more mega-vessels call at Yantian at least three days a week. Handling of five ultra-large vessels over 20,000 TEU at the same time gradually becomes the norm.
Yantian has demonstrated its capacity and capability to provide quality services to mega and super-mega-vessels. We are among the world's leading terminal operators capable of performing mega-vessel operations.